Weber® iGrill™ Mini Bluetooth Thermometer
WELCOME TO A NEW WORLD OF BACKYARD GRILLING
Master the art of grilling with the pocket-sized, single probe, iGrill Mini. The iGrill Mini Bluetooth® thermometer monitors food from beginning to end, and notifies you via the Weber iGrill app once it has reached the perfect degree to serve.


TAKE THE GUESSWORK OUT OF GRILLING
Everything you need, for whatever you're grilling.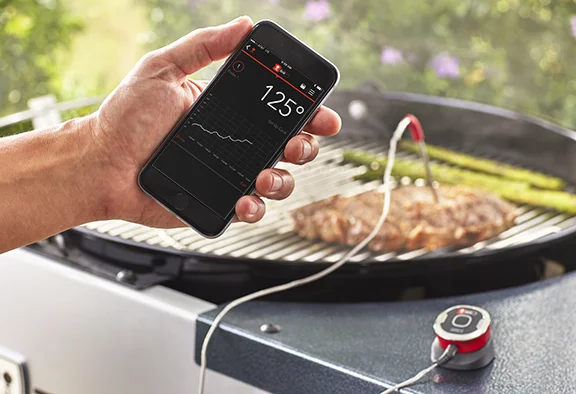 Everyday Griller
Even the everyday griller gets distracted from time-to-time. Fortunately, the iGrill Mini is always on point and alarms you the exact moment your burger or steak is a perfect medium-rare.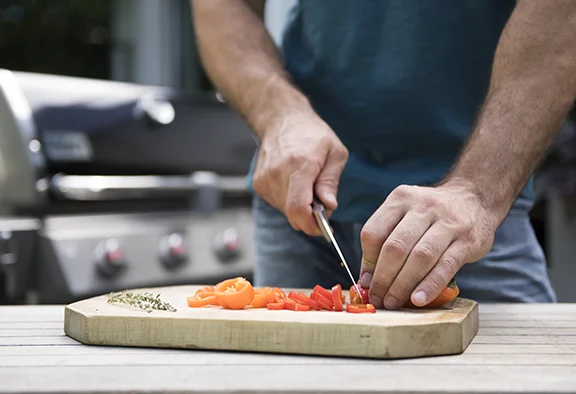 Multi-tasker
Throw on your meat, set the iGrill Mini, and get back to the game. With the confidence of knowing that your food is being monitored, you can let loose and make sure that everyone's cup stays full.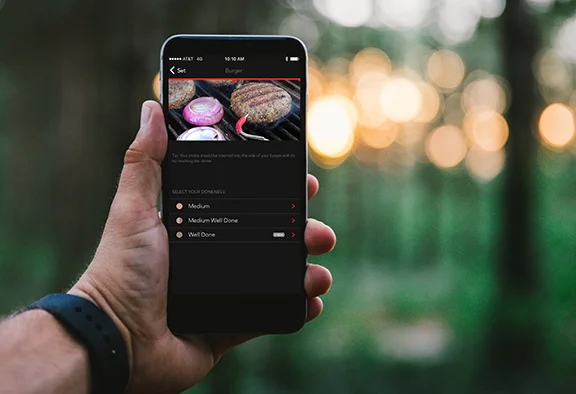 Apprentice
Grill like a pro. Experiment with roasts, lemon chicken, or impress your guests by cooking a steak to their exact doneness. The iGrill Mini can make any amateur griller feel like a backyard hero.

If you are into gadgets the Weber iGrill Mini is a must for your BBQ!
The iGrill Mini is a pocket-size thermometer connects to the Weber® iGrill app on your smartphone and has a reach of 45m so you can move around freely while grilling.

Download the Weber iGrill App
Simply download the Weber® free iGrill app on your mobile device and sync it to your bbq or oven.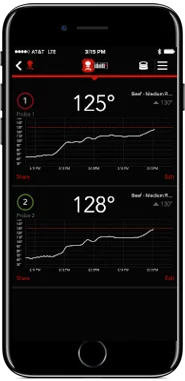 Once you're connected, the possibilities are virtually endless, and you'll find out very quickly that Weber iGrill Mini is more than a cutting-edge bluetooth thermometer.

Use the pre-setting or make your own – it's all up to you.



In The Box
Weber iGrill Mini base unit
One meat probes with colored indicator
Battery
Quick start guide

Features
Weber iGrill app available on App Store® and Google Play
Smart LED
150-hour battery life
150' line of sight Bluetooth® connection

Weber iGrill App
Min/max temperature alarms
Preset and custom alarms
Temperature graphing
Social sharing
Time