Whistler Gas BBQs
Although the smallest of the range, there is no compromise in quality or performance with the Whistler Bibury 3 BBQ. Its perfect for a family or a couple looking for a high performance BBQ.

The Bibury 4 burner is the perfect size for a family gathering, whilst also being suitable for commercial use. This grill is the workhorse of this range...

The Bibury 5 gas bbq is the flagship of the Whistler portfolio and more than competes with the top premium grills in the market.
Whistler Gas BBQs - Cirencester BBQ, Bibury BBQ
Whistler Gas BBQs offer a premium range of high quality, luxury freestanding barbecues at affordable, competitive prices. With an incredibly high specification, using high grade materials such as 304 Stainless Steel, this makes for a solid and rust-free construction, confirming that Whistler BBQs really are built to last.
By using these premium materials and having over 30 years of manufacturing experience, Whistler BBQs can confidently offer Limited Lifetime Warranties on many of their grills!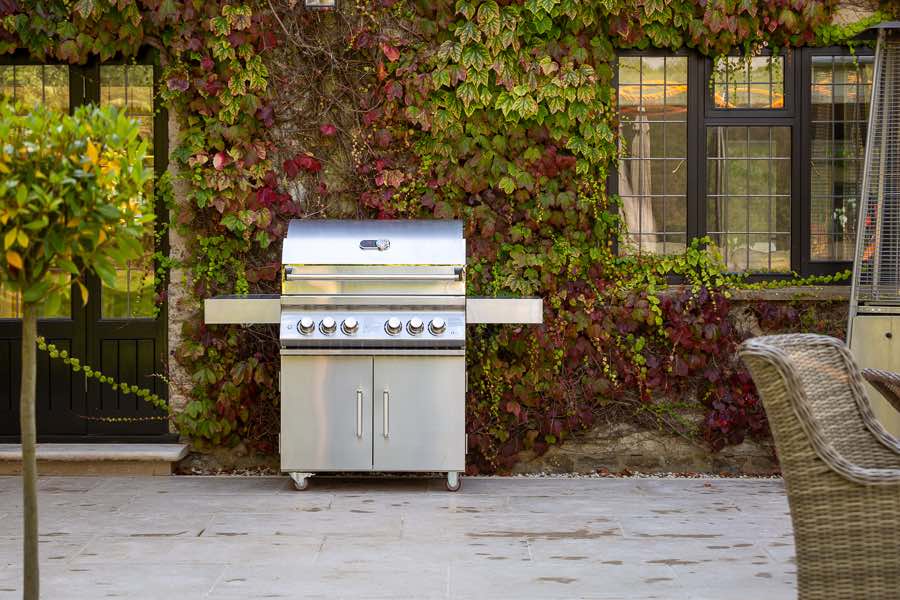 THE WHISTLER BIBURY BBQ RANGE
The Whistler Bibury barbecues is the most impressive of the Whistler portfolio. These barbecues are competing with the very best in the market, offering top of the range quality as well as competitive, affordable prices.
This range offers three different model sizes to suit your needs. Manufactured from 304 Stainless Steel throughout, meaning they are designed to last. Whistler are so confident in the high-quality manufacturing and materials used that they offer a Limited Lifetime Warranty on all three of these models.
The Bibury range is the most impressive of the Whistler portfolio, these sophisticated grills are premium in every aspect, with quality being key in the design process. Whilst the Bibury range competes with the very best in the market, Whistler go above and beyond by including a rotisserie and cover within the already competitive price.
With the Bibury's impressive LED light control panel, you can party the night away without having to worry about light restrictions!
Three sizes available: 3, 4 and 5 burners
THE WHISTLER CIRENCESTER BBQ RANGE
The freestanding Cirencester 4 and 6 burner BBQs are both well established models that have been recently modernised to keep them right up to date in the ever changing BBQ market.
Whistlers two impressive 430 stainless steel Cirencester grills can be bought as stand-alone BBQ's, or as the centre piece of the Cirencester Outdoor Modular Kitchen (see Cirencester Modular Range). These grills are made up of high-quality components, yet sit within an affordable price bracket.
These grills are extremely adaptable, and are packed with many impressive features, all whilst being fantastic value for money!