DeliVita Pizza Ovens
Delivita Pizza Ovens - Unleash the Flavour of Authentic Cooking!
Delivita are passionate about bringing the art of authentic cooking to your doorstep. Their collection of wood-fired and gas-fired pizza ovens, proudly made in Yorkshire, has garnered international acclaim for their unrivaled quality, eco-friendliness, and portability. Whether you're a professional chef, a pizza enthusiast, or simply love outdoor cooking, Delivita has the perfect oven to elevate your culinary experience.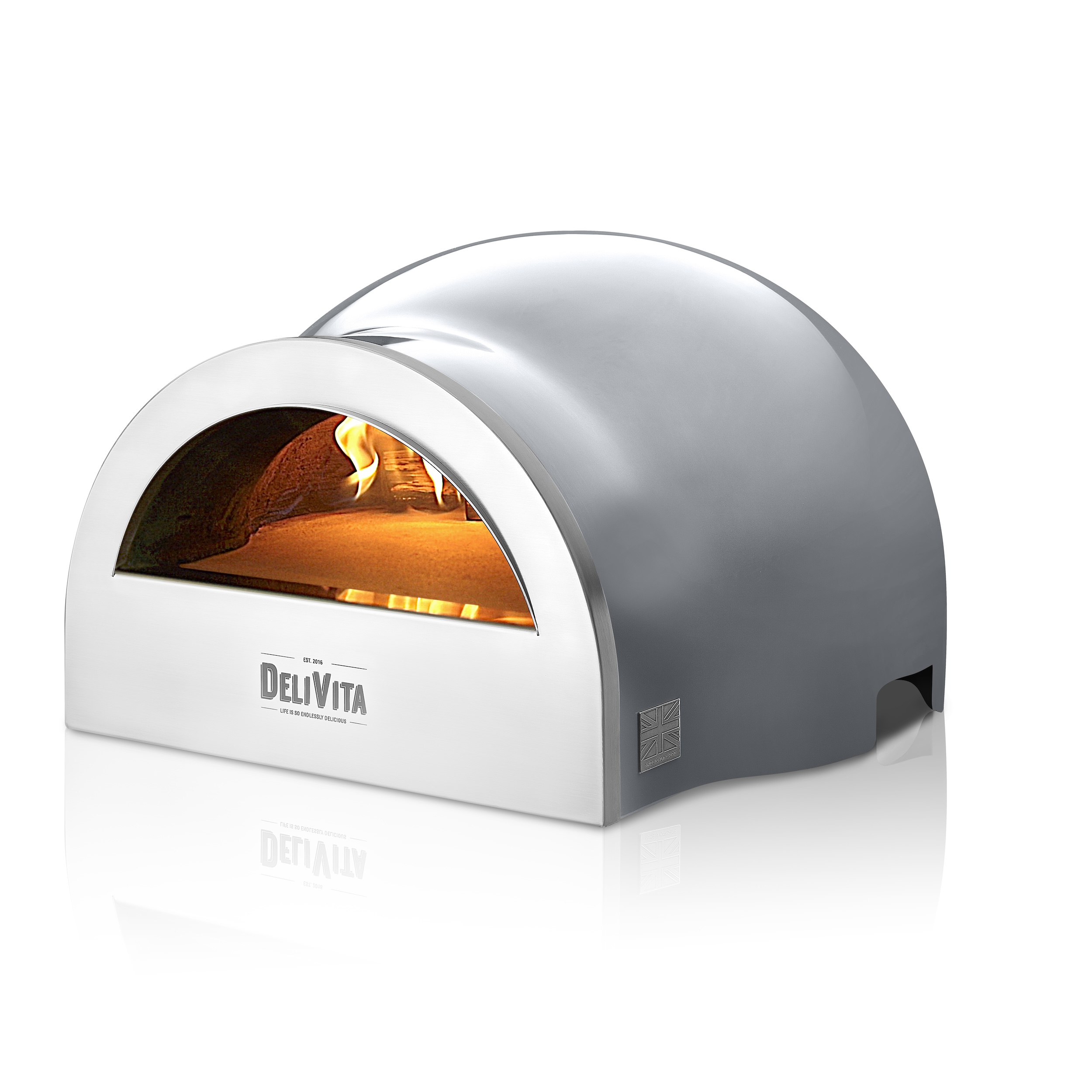 Why Buy Your DeliVita Pizza Oven from BBQs 2u?
Authorised Dealer: BBQs 2u is an authorised DeliVita dealer, so the warranty will be completely valid and you can rest assured your in the best hands.
BBQs 2u is a small independent family business, established in 2010. As well as our positive reviews, you know you're in safe hands with us.

BBQs 2u is a small independent family business, we've been selling BBQs and Pizza Ovens online since 2010, take a look at our 1000's of reviews from REAL customers.
Buying a DeliVita oven is a fantastic investment, after all it has a great Warranty so will probably be your last pizza oven. Purchase with peace of mind knowing you're in safe hands with BBQs 2u.
⭐️⭐️⭐️⭐️⭐️ 5 Star Customer Service - Before & AFTER purchase, read our reviews.
0% Interest Payments - Buy now pay later, Pay in 3, spread over 3 months via PayPal (t's & c's apply)
DeliVita Partner - We a proud to be recognised as a DeliVita dealer.
Free Mainland UK Delivery* - Fully tracked, fastest DeliVita oven delivery in UK.
Loyalty Programme - When you purchase a product from BBQs 2u you automatically earn points, its a generous programme...points mean £'s off your next order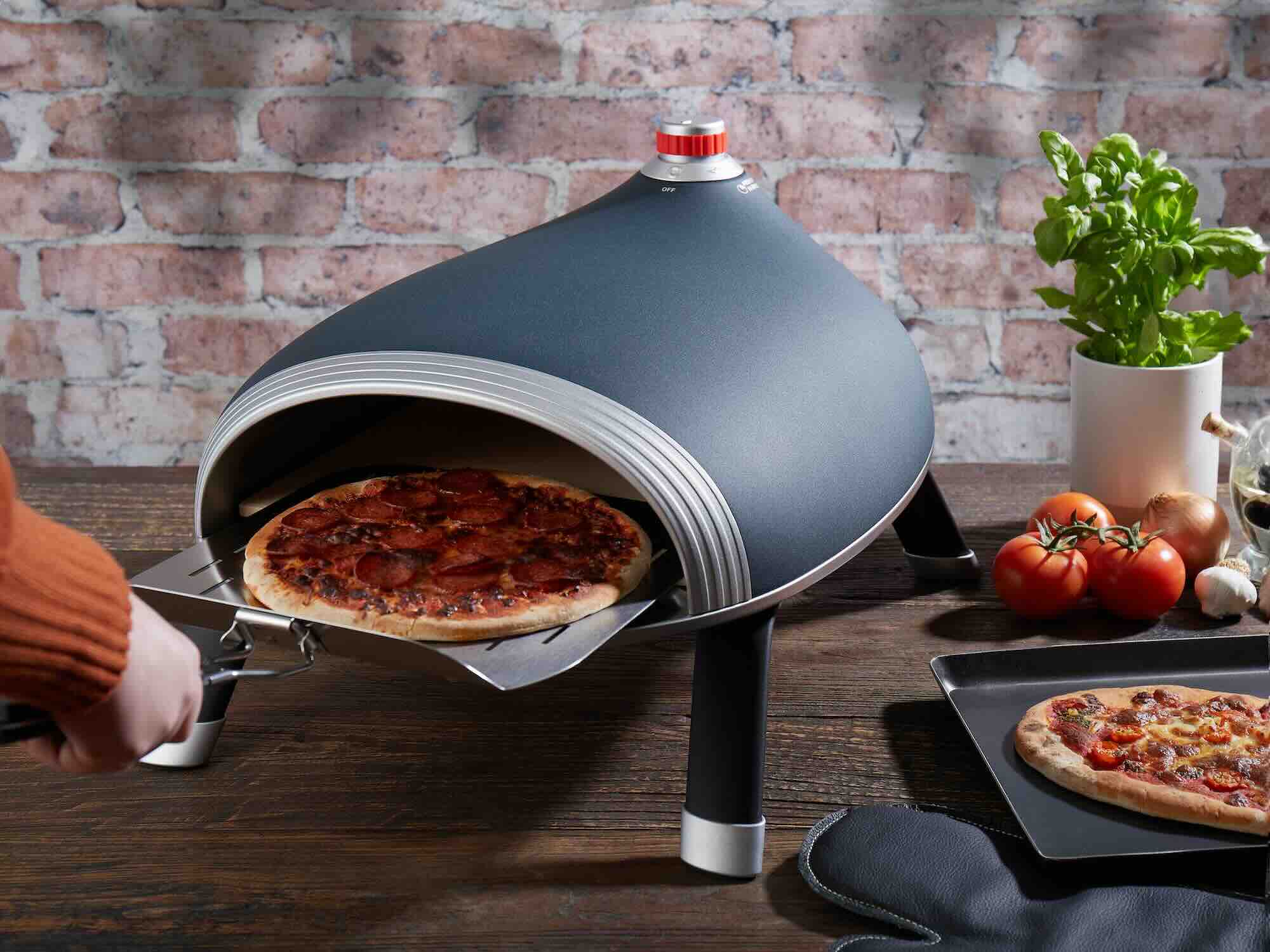 Take a look at the DeliVita Oven range:
Delivita Wood-Fired Oven:
- The Delivita Wood-Fired Oven is the epitome of artisanal pizza making. It harnesses the power of wood to infuse your dishes with that unmistakable smoky flavor, all while maintaining a perfect cooking temperature. It's the ultimate choice for those who appreciate the tradition of wood-fired cooking.
Featuring a volcanic refractory stone base from Vesuvius in Naples and handcrafted clay-composite. It reaches temperatures of over 550°C and retains heat efficiently for several hours. With a large cooking area of 540mm x 500mm, it easily fits a 12″ pizza, spatchcock chicken, whole seabass, leg of lamb, joint of beef or veggie roast; the list is endless.
Diavolo Gas-Fired Oven:
- The DeliVita Diavolo Gas-Fired Oven is the ultimate portable party oven, it combines convenience with the same exceptional cooking results. This oven boasts quick heating, precise temperature control, and the flexibility to cook a variety of dishes with gas-fired ease. Perfect for busy home cooks or professionals on the move.
Adventure awaits with the Diavolo Gas Fired Pizza Oven. Perfect for those who crave versatility, flavour and pizza-ease to ignite the taste buds – at home or while you roam!
The Diavolo is the ultimate recipe for camping, pizza parties and outdoor gatherings, the DiaVolo is available in two colours:-
Delivita Eco Gas Oven:
- The Delivita Eco Gas Oven is a game-changer in eco-friendly outdoor cooking. It features sustainable technology, reducing carbon emissions, and promoting responsible cooking. If you're eco-conscious and passionate about delicious food, this oven is for you. With its innovative UK handcrafted design and cutting-edge technology to tandoori feasts, modern BBQ delights to hot smoking sensations to baking bread.
Why Choose Delivita Pizza Ovens?
1. Authentic Cooking: Delivita ovens enable you to cook just like the pros, delivering the smoky, crispy, and delicious results you've been craving. Experience the joy of Neapolitan-style pizza, artisanal bread, succulent roasts, and more, right in your own backyard.
2. Eco-Friendly: We take sustainability seriously. Our Eco Gas Oven is designed with the environment in mind, helping you reduce your carbon footprint while still enjoying the perfect pizza.
3. Award-Winning: Delivita's commitment to quality has earned them numerous awards and accolades in the culinary world. You're not just buying an oven; you're investing in a top-tier cooking experience.
4. Portable Ovens: Our ovens are designed for mobility. Take them camping, to picnics, or anywhere your culinary adventures lead. Delivita pizza ovens are as adaptable as you are.
5. Made in Yorkshire: Every Delivita oven is meticulously handcrafted in Yorkshire, England, a region renowned for its artisanal craftsmanship. We take pride in supporting local craftsmanship and providing you with an oven built to last.
6. 5-Year Guarantee: DeliVita stand behind the quality of their products. With a 5-year guarantee, you can enjoy peace of mind and culinary excellence for years to come.
DeliVita Accessories:
Enhance your culinary journey with the stunning range of Delivita accessories, carefully designed to complement your oven and elevate your cooking experience. From peels and brushes to oven covers and recipe books, we've got you covered.
The range of stylish handcrafted bespoke accessories are created specifically for the DeliVita oven. The DeliVita Accessories have been forged from the highest quality stainless steel, olive wood, Italian leather and hand-beaten black iron to optimise your cooking experience. Our accessories are available to buy individually or as part of a 'DeliVita bundle'.
In conclusion, Delivita Pizza Ovens are the perfect choice for those who appreciate the art of authentic cooking, eco-friendly living, and a touch of Yorkshire craftsmanship. Whether you opt for their wood-fired, gas-fired, or eco gas oven, you're investing in a premium, award-winning product that brings the magic of outdoor cooking to your home.
Discover the flavoirs, tradition and innovation of Delivita pizza ovens and elevate your culinary expertise today.
About DeliVita
The history of Delivita Pizza Ovens is a tale of passion, craftsmanship, and a relentless commitment to quality that has brought the art of authentic cooking to homes and professional kitchens alike. Founded in 2016 in the heart of Yorkshire, England, Delivita was born out of the desire to create a truly exceptional outdoor cooking experience.
The journey began with two lifelong friends, Joe Formisano and Olivia Robinson, who shared a deep appreciation for authentic, wood-fired cooking. Recognizing a gap in the market for beautifully designed, portable pizza ovens that could deliver professional-grade results, they set out to create something special. Their vision was to craft ovens that not only made delicious food but also added a touch of elegance and style to outdoor gatherings.
The first Delivita Wood-Fired Oven was meticulously handcrafted in a converted Yorkshire cowshed, and it quickly gained attention for its exceptional quality and striking design. As word spread about this remarkable oven, it didn't take long for Delivita to gain recognition within the culinary world. The company received prestigious awards, and its products began to find their way into the homes and gardens of chefs, food enthusiasts, and cooking aficionados across the globe.
As Delivita expanded its product range to include the Diavolo Gas-Fired Oven and the Delivita Eco Gas Oven, the company maintained its unwavering commitment to eco-friendly production and supporting local craftsmanship in Yorkshire. With a growing fan base and an ever-increasing lineup of top-tier ovens and accessories, Delivita continues to be a leading force in the outdoor cooking industry, bringing the magic of wood-fired and gas-fired cooking to countless homes and commercial kitchens while preserving a legacy of quality, sustainability, and authentic culinary experiences.