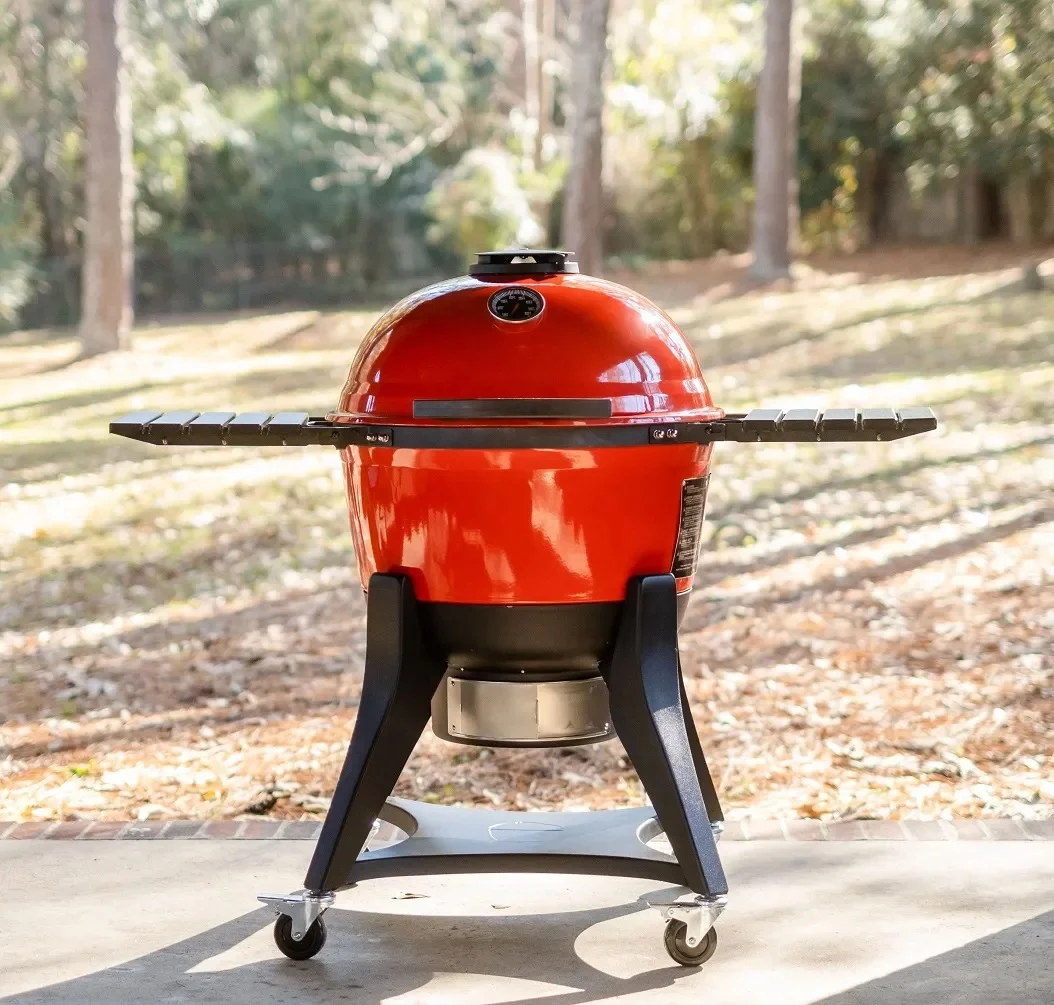 The Kamado Joe Kettle Joe
This grill is going to fill a void in the Kamado Joe lineup. The diameter matches the Weber Kettle at 22" so all the accessories for a Weber will fit on this grill. It comes with the new slo-roller which is a smoking game changer.
One of the nicest features of the Kamado Joe Kettle Joe is the ceramic inserts for the firebox. You can keep them out and the grill is light enough to take camping of leave them in and you will be able to maintain set temps for longer periods with less fuel consumption.
Quality is shown from top to bottom. It has the vents that you have come to love from Kamado Joe products to the stainless-steel grates and coal basket. This grill is going to be a winner for anyone looking to up their game or join the Kamado Joe family.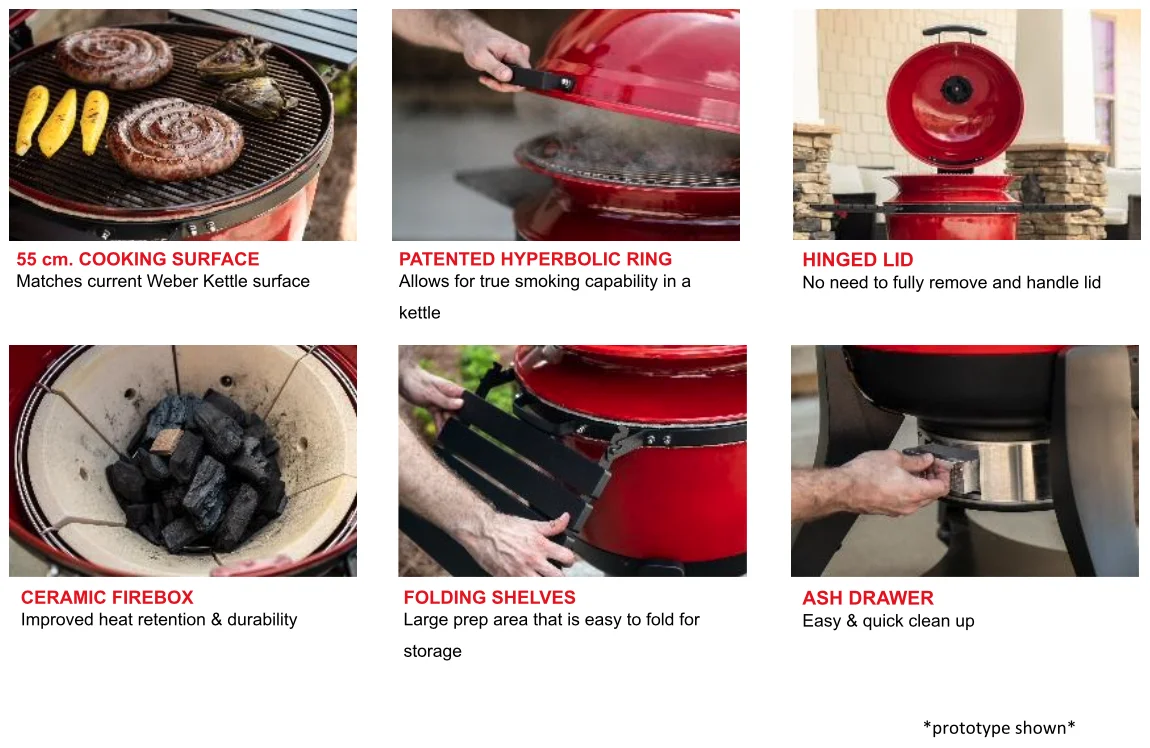 Why Buy Your Kettle Joe from BBQs 2u?

BBQs 2u is a small independent family business, we've been selling BBQs and Pizza Ovens online since 2010, take a look at our 1000's of reviews from REAL customers.
Kamado Joe 5 Year Warranty - On metal parts, Limited Lifetime Warranty on Ceramic Parts!
0% Interest Payments - Buy now pay later, Pay in 3, spread over 3 months via PayPal (t's & c's apply)
Free Delivery - Fully tracked.
Check out this review of the KJ Kettle Joe from The Smokin' Elk
So what accessories fit the Kamado Joe Kettle Joe? Will my Weber accessories fit?
If you currently have a Weber Kettle BBQ such as a 57cm Kettle, MasterTouch bbq etc then don't hesitate to upgrade to the new Kamado Joe Kettle Joe, apart from all the obvious benefits like the unique ceramic cooking features that improve heat retention, fuel efficiency, and smoking ability. The 2-Tier Divide & Conquer® system allows you to cook foods at different temperatures. The grill also comes with the revolutionary SlōRoller™ Hyperbolic Smoke Chamber insert, which harnesses the power of cyclonic airflow technology to control heat and smoke at smoking temperatures.
But guess what... yes you can keep all your existing Weber BBQ Accessories and use them with your new Kettle Joe, yes the Weber Rotisserie fits, yes Weber's GBS system fits and all of its inserts. The diameter matches the Weber Kettle at 22" so all the accessories for a Weber will fit on this bbq.
The OnlyFire combination Pizza Oven & Rotisserie fits.
What Kamado Joe Accessories work with the Kettle Joe
There is an awesome range of Kamado Joe Accessories for their ceramic models and a lot of the Kamado Joe Classic cooking surfaces will quite happily sit on the Kettle Joe's cooking grates. Such as the cast iron griddle, grate, soapstone, pizza stone etc.
Top tip: The Kamado Joe Big Joe Grill Expander fits perfectly on the firebox ring, sitting higher than the standard grates and allows a water pan to be used. Along with the Slo-Roller above it! which is very handy if you want to do an overnight cook with a Brisket and need a full basket of coal. Take a look at Smoking Dad's video here at 11mins in...
BBQs 2u Kamado Joe Kettle Joe Bundle
If your looking for a great value Kettle Joe Bundle take a look at this, yes all the extras are included FREE, official Kamado Joe Kettle Joe Cover, Kamado Joe Big Block charcoal and natural lighters. The perfect bundle to get you fired up!