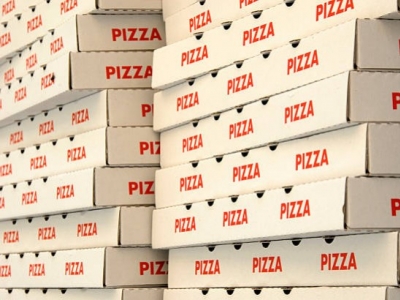 If your family loves pizza then an outdoor Ooni Pizza Oven is a must! Check out our complete guide to pizza ovens their advantages, FAQs, and more
Everybody loves pizza night. But let's face it, whether it's a takeaway or at a restaurant, none of us loves paying a markup of 100% or more!
If you and your family love your pizza, then an outdoor pizza oven is a no-brainer. Ooni Pizza Ovens have recently become the must-have garden accessory for year-round homemade pizza.
Let's take a closer look at Ooni Pizza Ovens and why they mean you'll never order takeaway pizza again!
The Lowdown on Ooni Pizza Ovens
Ooni Pizza Ovens allow you to cook your own wood fired pizzas right in your back garden. There are several Ooni Pizza Ovens on the market at present.
The Ooni Fyra Pizza Oven runs on wood pellets and reaches an impressive 500°C in just 15 minutes. It comes equipped with a pizza stone, which allows for great heat retention and the crispy base you're looking for.
The Ooni Karu Pizza Oven gives you more fuel options. You have the option to cook using charcoal or wood pellets as standard. You can also purchase an Ooni Gas Burner attachment and before you know it you'll be cooking on gas.
It's extremely well insulated and has an extra-thick baking stone. This makes it possible to crank out top-notch pizzas in just 60 seconds.
The Ooni Koda 12 Gas Powered Pizza Oven combines super pizza-making credentials. Plus its sophisticated styling makes it an elegant addition to your garden.
It can cook a 12" pizza in just 60 seconds. It's also great for a range of other dishes and has legs that fold flat for easy storage.
Fancy flexing your culinary muscles? The Ooni Koda 16 Gas Powered Pizza Oven can accommodate a whopping 16" pizza. It's so capacious you can get joints and bread in there too.
Its L-shaped flame means your pizza only need a single turn to be perfectly cooked all around. It's gas-powered, meaning it fires up in seconds and is ready in just 20 minutes.
As the name suggests, the Ooni Pro Multi-Fuel Outdoor Oven is for the chef who really knows their Diavolo from their Fiorentina.
The Ooni Pro runs on gas, charcoal or wood pellets. Its huge capacity allows you to cook the largest pizzas with ease.
Want to roast a joint for a large family gathering? No problem. The Ooni Pro has all the capacity you need.
Which Is Better - Wood or Gas?
Whether you cook using wood or gas, Ooni Pizza Ovens will help you to produce delectable fare.
Gas is a great option for simplicity. It's very easy to manage, heats really quickly, and produces high heat. However, in terms of flavour, gas itself doesn't bring anything to the party.
Wood, on the other hand, can take your pizzas, roasts and bread to the next level.
Wood imparts a subtle range of flavours to whatever you are cooking. The smoke is rich and flavourful. Although it's only briefly in contact with the pizza, it still imparts something special.
The great thing about Ooni Pizza Ovens is most models don't make you choose. They give you the flexibility of being able to switch between both options. So if you're pushed for time and looking for the simple option, just connect the gas.
Why Home Cooked Pizza Is Best
Pizza is a dish best served hot!
When you order a takeaway it gets transferred from the oven, into a cardboard box. Then it steams all the way inside an insulated pocket. The result is often a droopy, soggy slice that's no one's idea of the perfect pizza.
With Ooni Pizza Ovens, you'll be tucking into mouthwatering freshly cooked pizza in 60 seconds flat. No time for soggy bottoms, no time for steaming in its own juices. Just fresh, crisp, delicious pizza.
Plus, you control exactly what you put in your pizza. You can choose fresh, healthy ingredients to prepare tasty treats the whole family will love.
Ooni Pizza Oven FAQs
Have you been thinking about a pizza oven for a while? No doubt you've got a few questions about whether Ooni Pizza Ovens are right for you. Let's take a look at a few burning (ahem) pizza oven questions on people's minds.
Can I Use Ooni Pizza Ovens Indoors?
Sorry, the answer to this is a definite no. They are designed and certified to be used outdoors only.
Can I Store My Ooni Pizza Oven Outside Year-round?
The exceptional build quality of Ooni Pizza Ovens means that you can leave them outdoors year-round. To protect them, use an Ooni Pizza Oven Cover. This is designed to protect your pizza oven from the harsh British climate.
However, if you're not going to be using your pizza oven regularly, it's a good idea to store it inside. This is especially true during the autumn and winter months. If you can't bring the whole pizza oven inside, store the pizza stone indoors to protect it from damage.
What Should I Stand My Ooni Pizza Oven On?
Ooni Pizza Ovens need to stand on a wood, metal, or stone surface that is strong enough to hold its weight. Due to the temperatures the Ooni Pizza Ovens reach, it is not recommended to put them on glass or plastic surfaces. Ooni have their own range of Ooni Pizza Oven Tables.
How Do I Rotate the Pizza?
As your pizza is cooking you will need to turn it to ensure even browning.
Simply use a pizza peel and pull the pizza out periodically. Then rotate it as needed (mind your fingers as it will be hot) and return it to the oven to continue cooking.
Get Your Ooni Pizza Oven from BBQs2U.co.uk
Ooni Pizza Ovens are the way forward for any pizza-loving family. Pizzas are easy to make and extremely quick to cook in a pizza oven. Never settle for soggy takeaway pizza again!
At BBQs2U.co.uk, we stock a large range of Ooni Pizza Ovens and accessories, including covers and peels.
All Ooni products come with a one year warranty. At BBQs2U.co.uk we extend that to three years with ooni. That gives you confidence in your pizza oven for years to come.
Browse our full Ooni Pizza Oven range today!