There is a new Gozney Dome in town, released on the 17th October 2023 is the Gozney Dome S1.
The Gozney Dome S1 packs the iconic performance and intuitive design of the award-winning Dome into a streamlined, propane gas-fueled package to elevate any backyard.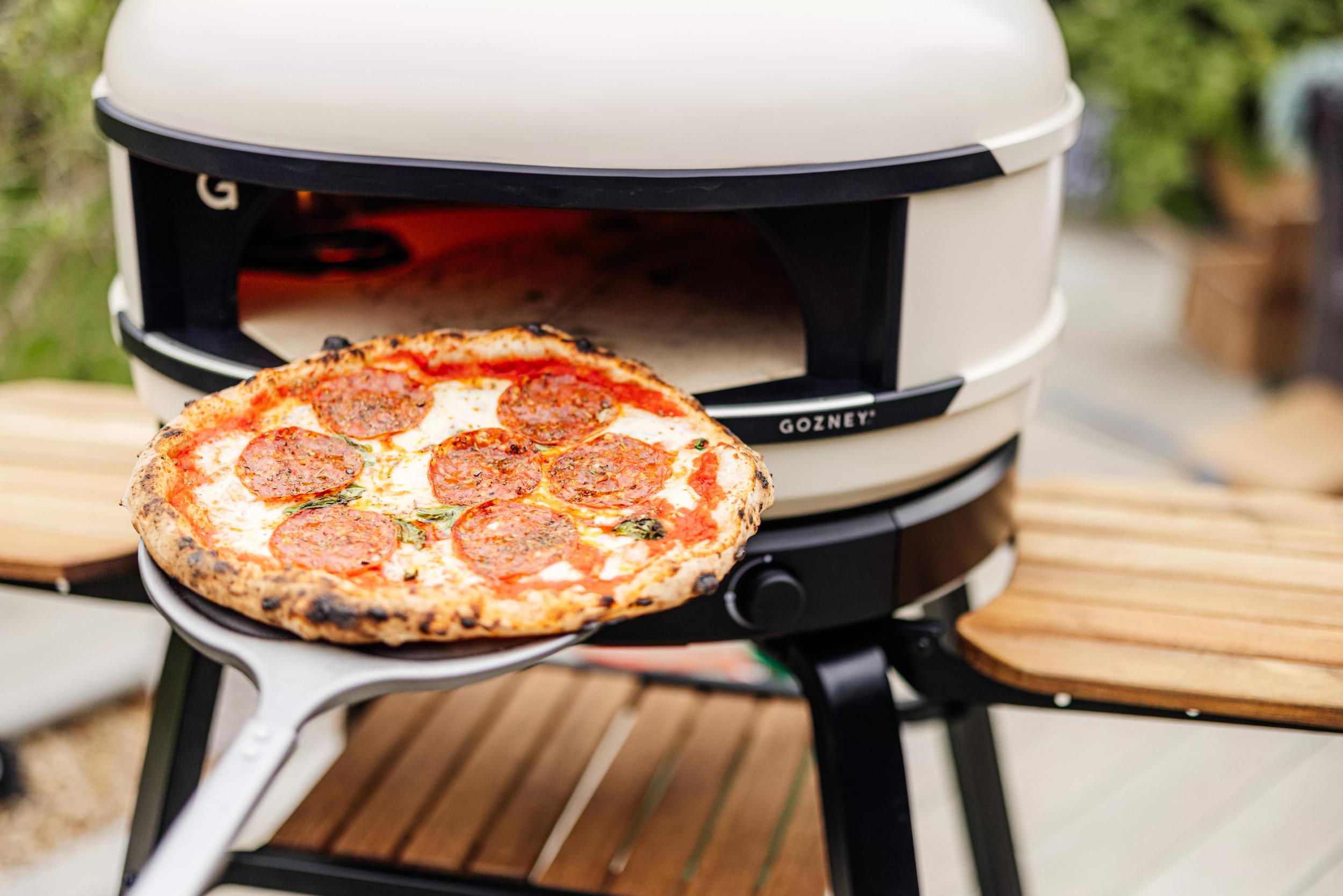 Dome S1 makes it easier than ever to get straight to making restaurant-quality pizza. It works effortlessly for both beginners and chefs, reaching temperatures in excess of 500°C so you can cook pizza in 60 seconds.
With the quick-start rolling flame, intuitive controls, and built-in precision temperature gauge it's easy to experience the joy of high-temperature cooking—all through a backyard centerpiece that's worth gathering around.
Looks wise you might be wondering what the differences are. As it shares its iconic shape and smooth matte painted shell. Not only does the Gozney Dome S1 look good in your garden or outdoor space, but it's made from quality materials that make it weather and water resistant and extra durable. Other new features of the Gozney Dome S1 include a built-in digital thermometer and a new low-profile dock.
The main difference is the price, the S1 Dome is £500 cheaper than the original Dome.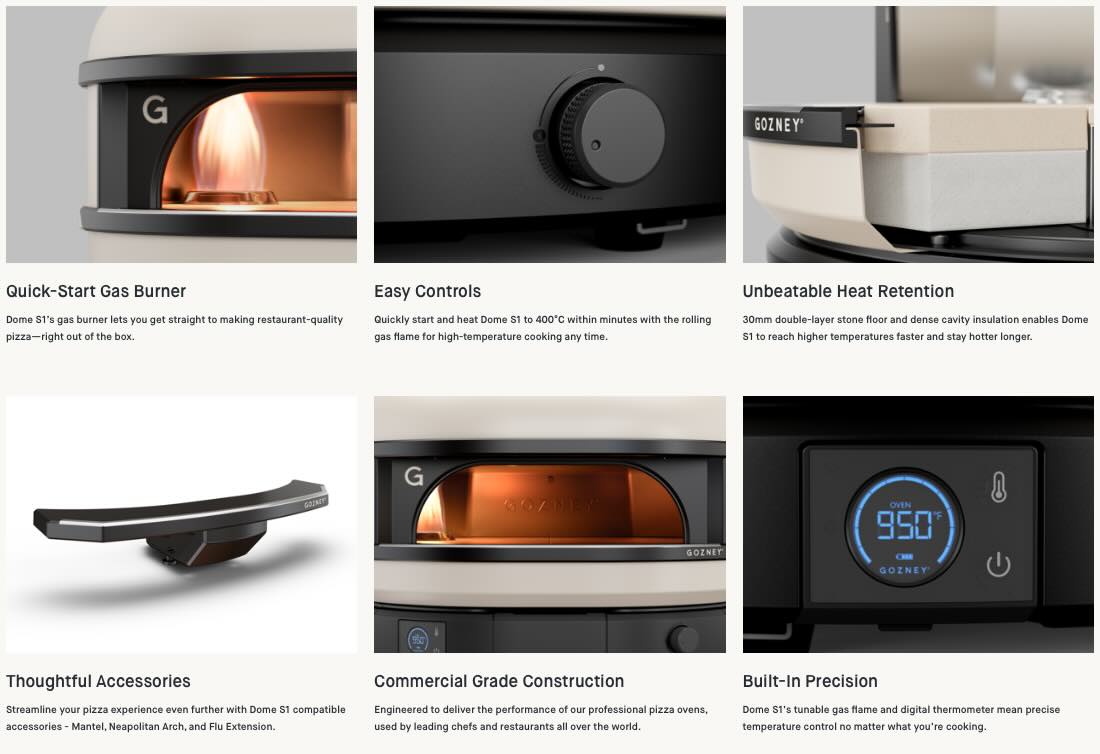 What are the differences between Gozney Dome and Dome S1?
Gozney Dome S1
Oven external dimensions: Height 634mm x Depth 628mm x Width 730mm
Cooks 16" Pizza - Oven mouth: 410mm W x 120mm H
Weight: 48.6kg (55.5kg in packaging)
Fuel: Propane
Gozney Dome
Oven external dimensions: Height 660mm x Depth 630mm x Width 732mm
Cooks 16" Pizza - Oven mouth: 410mm W x 120mm H
Weight: 58kg (68kg in packaging)
Fuel: Propane or Wood
Temperature Probe Ports.
So as you can see the S1 Dome is very similar size wise, think of it as a slimmed down more streamlined Dome aimed at cooks that just want to use gas. Its almost 10kgs lighter as well, so once it's put onto the stand (sold separately), it's easy to wheel this beautiful pizza oven around your garden.
The S1 Dome has a few less bells and whistles, such as no metal side wrap, wood store, meat probes, steam injector hole, ash drawer and the temp display is different.
However the S1 has a large removable stone floor which makes cleaning easier and has the fantastic quick start rolling gas flame, this ultimate combination allows you to get to 500°c quickly, whilst making temperature adjustments easily and consistently retain heat . Giving you those wonderful crispy bases and leopard spot crusts.
What accessories work with the new Gozney Dome S1?
Gozney's new S1 Dome is still compatible with many of the awesome Gozney Accessories, such as the Gozney Dome Stand, Dome Covers, Dome Neapolitan Arch & Flue Extension and Gozney Dome Mantel.
Take a look at all the Gozney Pizza Ovens and feel free to get in touch with us if you have any questions, we're always happy to help here at BBQs 2u.